Dog Ashes Ideas: How to Memorialise Your Pet
When it comes to saying goodbye to a beloved pet, there are many ways you can memorialise their lives. No single option will appeal to everyone, so it is a good idea to look at the different ways to treasure your pet's memory. Thankfully, there are many dog ashes ideas, from the traditional to the unique. So, here are some of our favourite dog ashes ideas to memorialise a beloved pet.
Traditional Dog Ashes Ideas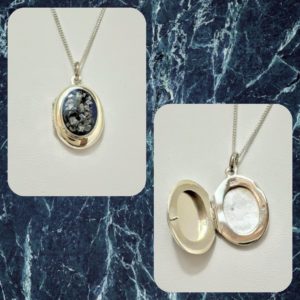 One of the most traditional ways to honour a loved ones remains is by scattering their ashes in a significant location. As we often do this with friends and family, it's a meaningful way to say goodbye to our pets as well. Consider if your pet had a favourite place such as a park or a beach. Another option is to use your pet's ashes to grow a plant or a tree. You can choose to bury the ashes under a sapling somewhere in your garden or under a suitable pot plant. Again, consider what type of plant will best treasure their memory.
Unique Dog Ashes Ideas
If you prefer a more unique way of remembering your pet, then there are several options available. Some of these dog ashes ideas include:
Jewellery in which your pet's ashes are mixed with a special resin to create necklaces, earrings and other pendants.
Portraits of your pet made with paints mixed with their ashes.
Kept in special pet cremation urns that you can personalise and keep somewhere special.
Mixed with cement or clay and turned into a beautiful sculpture or pottery.
A tattoo of your beloved pet with ink mixed with their ashes.
Incorporated into a fireworks display infused with your pet's ashes.
Made into stained glass art that creates a likeness of the pet.
Created into an ornament, such as a glass paperweight using their ashes.
Used to fill an hourglass which can also serve as an urn for your pet's ashes.
While not all these ideas will appeal to every pet lover, they are worth considering for anyone who wishes to find the best way to honour their passing. In addition, many of these examples use only a small part of their ashes, so you may even be able to create more than one memorial if you wish.
Tendring Pet Cremation
Here at Tendring Pet Cremations, we aim to provide the right service for you to remember your pet. We can provide a variety of urns and caskets to memorialise your pet's ashes. We also offer pet memorial products such as jewellery, picture frames and more. To find out more about how we can offer the best pet remembrance service, please get in touch with us. For beautiful keepsakes that will honour the memory of your beloved pet speak with our caring team at Tendring Pet Cremations today.